---
---
Fall Coffee October 2017
---
Mutual 10 July 4th Parade/Picnic
---
Mutual 10 Fall Coffee 2016
---
---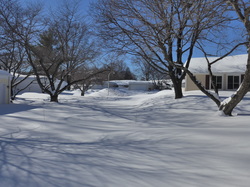 2016 Blizzard Jonas
---
---
Vinyl Siding Slideshow
(project completed)
(to pause, click on top left of picture)
Photos by Janet Martin and Celia Perge
---
---
---
Welcome to Our Neighborhood...

You can feel assured that this self-governing neighborhood's highest priority is the quality of the living environment of our residents. Given all the available facilities for those in this senior community, we live up to the "Leisure" in Leisure World.

Mutual 10 is located off South Leisure World Boulevard, convenient for walking or driving to Clubhouse I and Clubhouse II (and the recreation, education, and dining they provide). Close by is the Administration Building in which there is a branch of the U.S. Post Office, an ATM machine always available, and a branch of Bank of America. The Leisure World Medical Center is just up the street, as is the Physical Properties Department (PPD - for various maintenance services).

Outside the main entrance of Leisure World is a shopping plaza which offers groceries, cleaning, optical glasses, realty offices, spirits & wine, and banking. Free shuttles transport residents to nearby shopping centers located outside of Leisure World.
---
What's a Mutual?
The Mutual 10 housing association within Leisure World maintains full legal powers over its own property and may make its own decisions on the size of its budget, its reserves and investments, maintenance policies, house rules, and the like. It is essentially a home owners association.

As a Trustor, the Mutual pays a fraction of the expenses of the community (Trust) facilities, as determined each year by the Board of Directors, in accordance with the Trust Agreements. Those expenses are included in the budgets of the individual Mutuals, and the budgets determine the assessments payable by individual owners. All mandatory payments to Leisure World are made by the Mutual, and not the individual residents. Currently, there are 158 units in Mutual 10.

Each Board member is a Mutual resident and neighbor. They have a strong commitment to assuring all residents have their needs met, and live in a quality community.
Take A Virtual Tour of Mutual 10 (drag arrow over large pic; click play)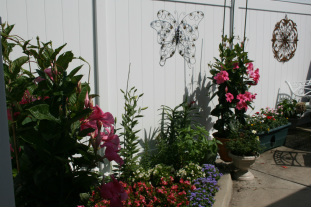 ---
updated 3/5/2018