Floor Plans - Vacancies - Rules
​
Mutual 10 is comprised of two house models - the Buckingham and the Cabot. These two one level patio-villa homes provide a spacious and comfortable living environment. The floor plans below show the basic floor plan; they may be approximate as many homes have been modified and upgraded over the years.
Buckingham III
An elegant two bedroom single level home with a gracious foyer entry with guest closet. The living room has a wood-burning fireplace and cathedral ceiling. The separate dining room is large enough for a large dinner party. The total electric kitchen has enough cabinet space for a gourmet cook and luminous ceiling lights that can make cooking a delight. Washer and dryer included, too. A full bath and an attached two car garage complete the house. Outside: a private courtyard with concrete fenced-in patio and a landscaped lawn.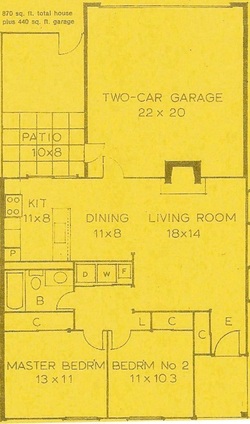 Cabot III
As you enter this spacious three bedroom, two full bath villa you will feel the luxuriousness. There's a guest closet at the entrance to the large living room (some unites have a warm wood-burning fireplace). The adjoining formal dining room is perfect for entertaining. The kitchen is fully equipped with electrical appliances, lots of cabinets and luminous ceiling lights. A washer and dryer and an attached two-car garage complete the house. Outside: a private fenced-in courtyard with concrete patio and landscaped lawns.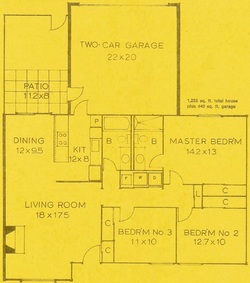 Leisure World Plaza (just outside the main gate) offers two very experienced community realtors:
---
Reminders:
Irrigation Problems: Please monitor your irrigation systems. We have had several incidents of water running down the street and into a storm drain because the resident forgot to shut off the system. Automatic timers are an excellent way of dealing with this problem and cost about $35 at Home Depot. Costco has an good, easy-to-use one for a similar cost and it provides outlets for your hose plus two separate irrigation lines. This timer has large print and is very simple to set-up and use.

Repair and Service Requests: As you can imagine, a mutual of our size has a large number of requests each month for repairs and services. Besides taking your requests we also want to track them to make sure they are completed satisfactorily. To help us do this, please notify us when the problem you've asked us to take care of has been completed so that we can mark it off our list. Naturally we also want to know if a request you've reported to us has not been completed within a reasonable amount of time.